The Voice of JST has earned the reputation for being amongst the most reliable voiceover institutions. Spending a vast amount of time in this industry, I understand your expectations from a hindi voiceover artist. Residing in India all these years has made me an expert in Hindi language. Not just with regular communication, but also with eloquent speech.
Hindi, one of the most popular vernacular languages, is a big deal in India. It is now in demand even beyond our country borders. Being accepted by a huge audience base, businesses and individuals should consider creating content that's worthwhile. But do you think that only editing visulas into a full-fledged video can make the difference? Of course, not!
For your content to be impactful, you need it to be dubbed in a perfect tone and appeal. Else, there is a high chance that your messages will not affect your audiences the way you want! So, it is imperative to hire a professional voiceover artist who can understand all your requirements specifically.
Despite the necessity of English language for the upsurge in multinational companies across India, we cannot deny the reach of Hindi language. If you want to spread your messages to the native Indians, it is absolutely essential to consider dubbing your videos in Hindi. The Voice of JST is capable of apprehending the root of this country, hence offering you the Hindi voiceover services in the most relatable manner.
Not all native Hindi speakers can understand corporate language. So, you need to put a voiceover that can address both the native speakers as well as corporate officials.
In case you have already made your video in English and cannot find the resources for Hindi voiceover, the Voice of JST is here to help. I help you in transcribing the Hindi voiceover so as to make your content appropriate for a wider market.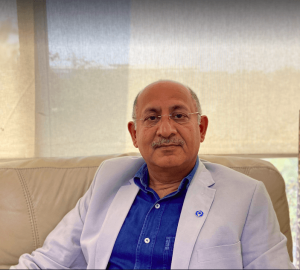 Hindi Voiceover Audio Sample
The Voice of JST understands how paramount it is to match the Hindi voiceover with the script, transitions, and every other visual aspect. Syncing the voiceover with the pictures is not a cakewalk. That's why I take enough time and space to evaluate the specifications and merge my voiceover accordingly. On that account, I recommend you to get in touch well beforehand so that none of us have to hurry, resulting in damaging the end product.
Starting from corporate videos, commercials, documentaries, eLearning contents to videos for individual channels – you name it and the Voice of JST will serve the Hindi voiceover for you!
For me, Voice of JST is an actor. Consequently, I am compelled to understand your objectives, what you are trying to deliver with your videos, and who are your exact target audience. This is the reason my Hindi voice-overs are ideally toned with the right dialect and expression. It ensures that your messages last with the audiences even after they are done seeing the videos.
I think it is important for the voiceover artists to be fully satisfied with their art. Hence, it's an obligation for me to rehearse parts of the video and run them through you before delivering the final product. I would love to get your feedback on the same and modify everything accordingly.
So, if you want to cast an exemplary Hindi voiceover artist, look nowhere else because the Voice of JST can serve you with all the required solutions.